This post contains affiliate links which means if you make a purchase using a link on this page I may make a small commission. For more information please read my full disclosure 
Luca has taken Disney by storm. In our house, we watched Luca almost 50x already. It's on non-stop! The story is so beautiful. Disney's latest movie is a huge success which means many little ones are now asking for a Luca birthday party. It's hard to find Luca birthday party decorations in stores but I scoured the internet to find all the best Lucabirthday party ideas I could find.
All The Best Luca Birthday Party Ideas And Supplies
LUCA BIRTHDAY PARTY SUPPLIES
Everything you need to host a fantastic Luca birthday party is right here in this party pack.
Set you table in style with this Luca table decor set.
This lifesize Luca cutout makes for such a fun birthday party decoration. Can you imagine the adorable photos you can take next this piece?
Birthday backdrops are one of the easiest ways to decorate for a party and this Luca birthday backdrop helps set a beautiful scene.
The peach and blue hues of this Luca party kit are the perfect color combination to help you decorate for your beautiful party.
Decorate your door for your guests with this fabulous door decor set.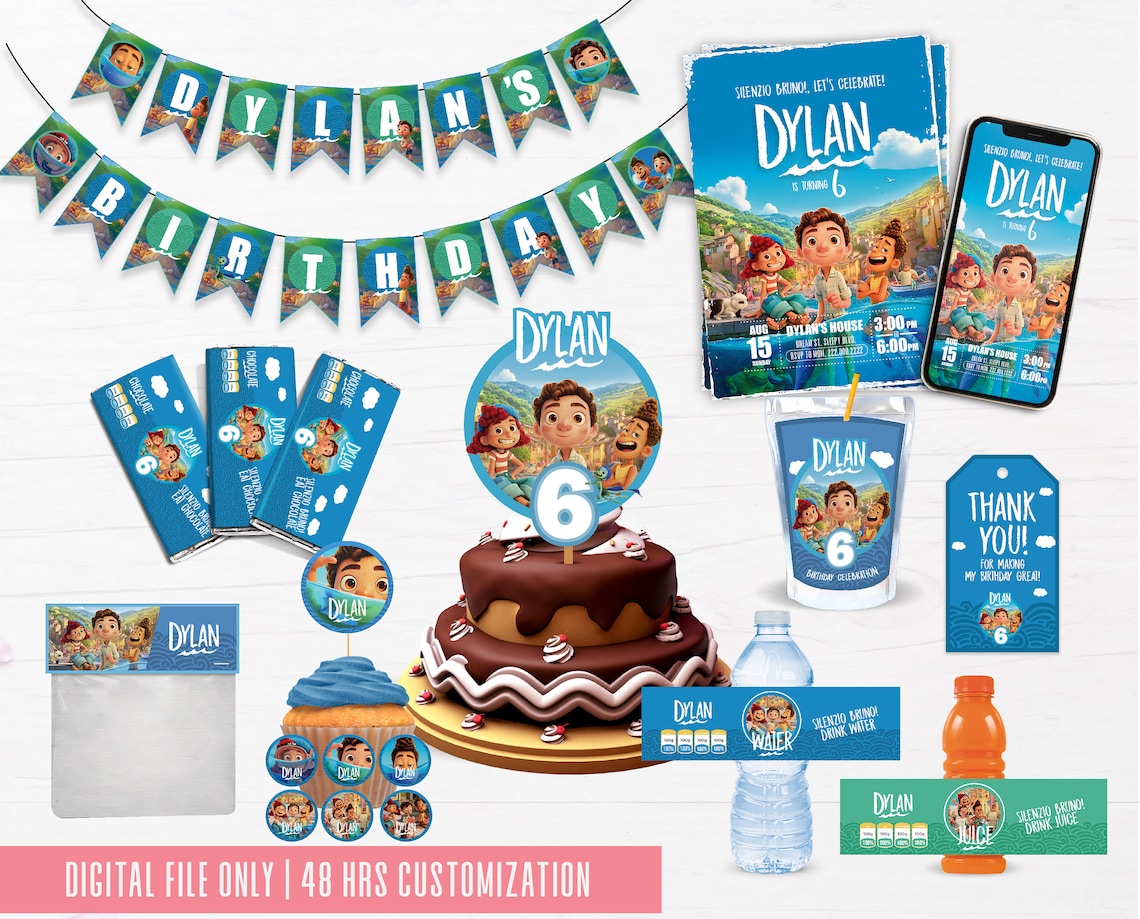 Everything you need to help you celebrate in style. This whole set is totally customizable with your birthday child's name and age.
Set the scene with this perfect Luca backdrop.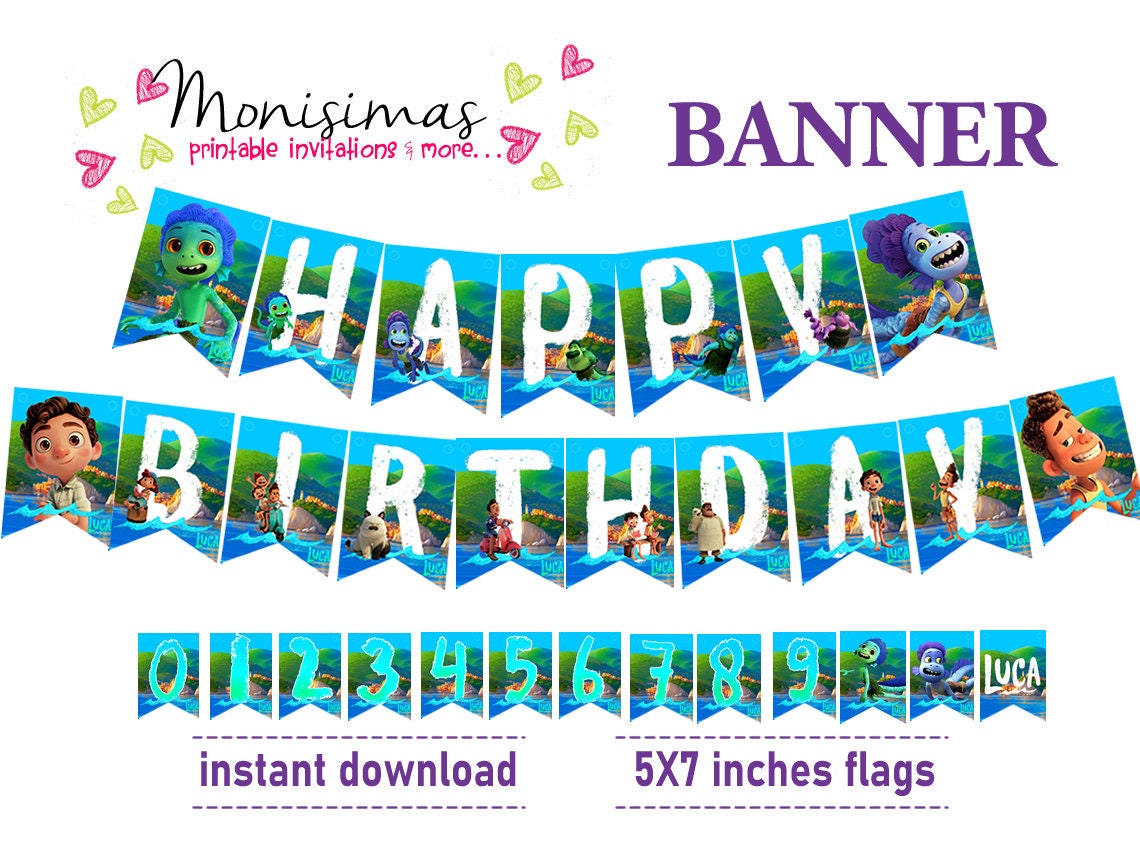 Birthday banners are a birthday party staple and this Luca-inspired one from Etsy is perfect for your next party.
Luca Birthday Cake Inspiration
This Luca birthday cake topper set lets you create a delicious themed cake with ease.
Cupcakes are everyone's favorite party treat and these Luca-themed toppers are perfect for your party.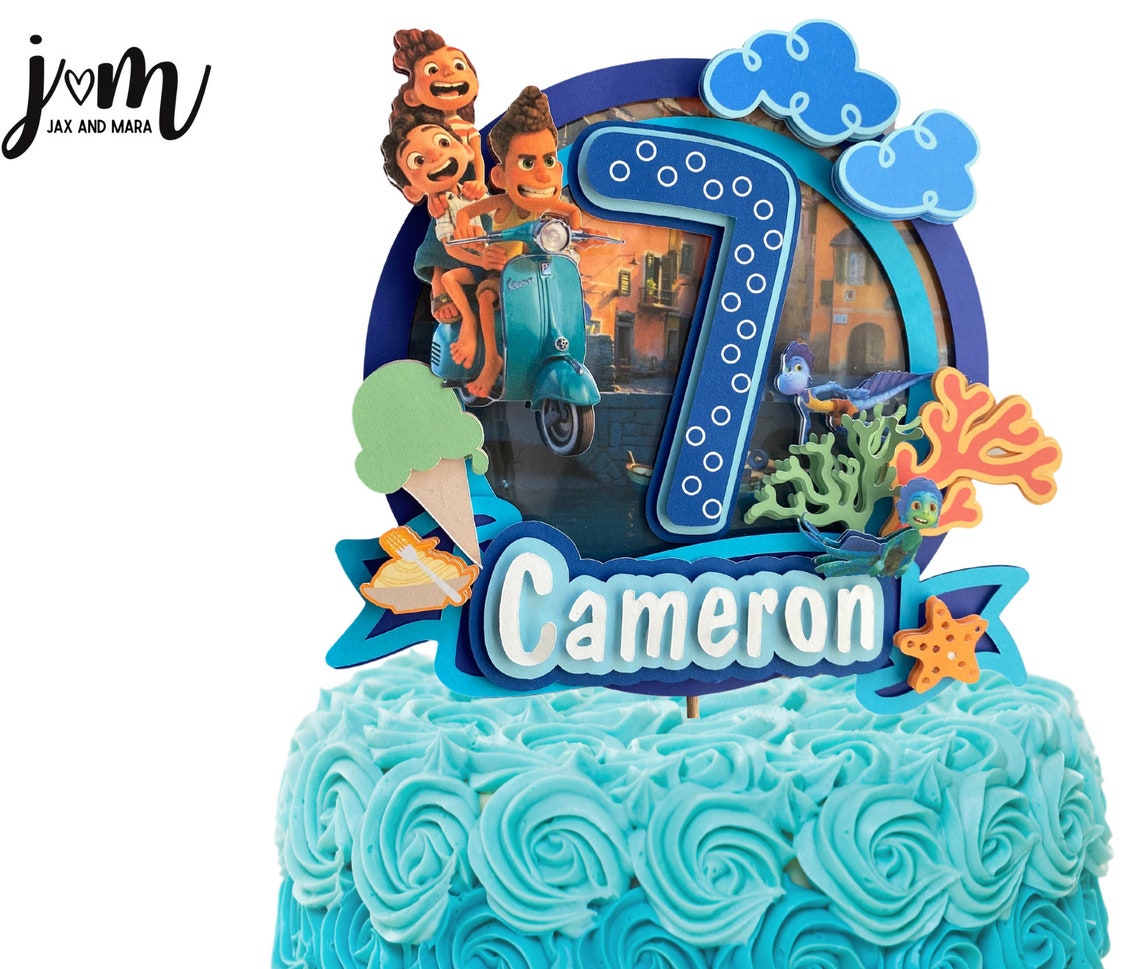 Cake toppers are a simple way to tie your Luca theme into your party.