This post contains affiliate links which means if you make a purchase using a link on this page I may make a small commission. For more information please read my full disclosure 
Frozen is still all the rage! With the release of Frozen 2 Elsa and Anna once again reign supreme. I don't know about you but in our home, I hear Into the Unknown or Show Yourself several times a day. Frozen is everything to a lot of little ones I know. So many little girls re dying to have a Frozen themed party this year. A snowy wonderland filled with fun decor, treats, and games. 
In our home, we love hosting fun themed dinner/movie nights and one of our favorites is Frozen night. We use many of the ideas found in this post to make for a fun festive night filled with making memories together. You can celebrate one of your favorite movies for no reason other than wanting to spend time together. So whether you are planning a Frozen themed party or a fun night home here are the best Frozen themed party ideas. 
Olaf Slime by Savy Mama Lifestyle
Slime can be fun if done correctly and this recipe is so easy to use. Your little ones will love this fun Frozen themed activity.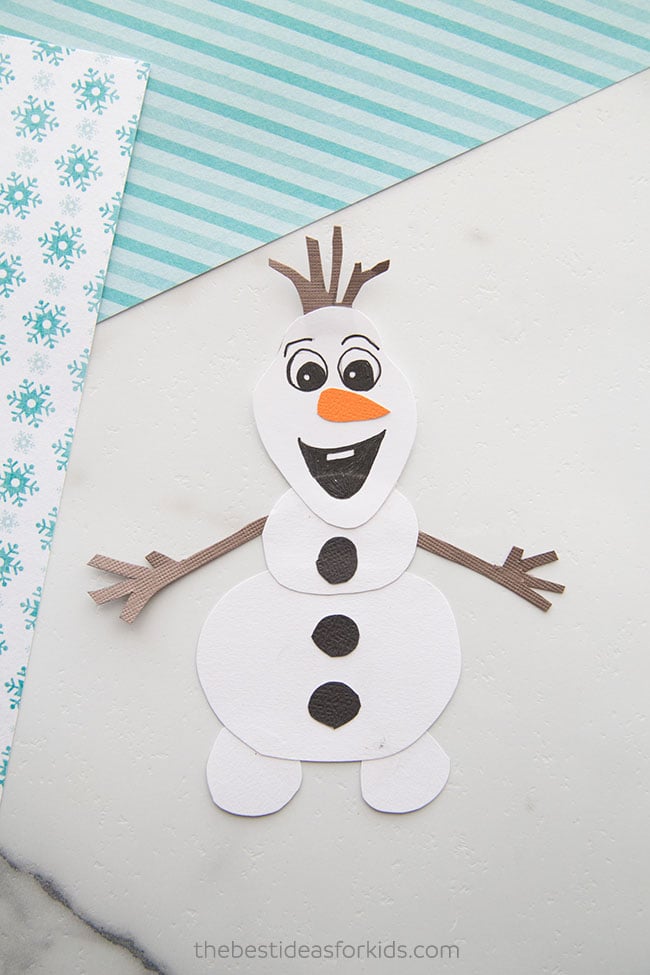 Olaf Craft by The Best Ideas for Kids
Make this adorable Olaf hug bookmark for your favorite frozen book.
Elsa Paper Craft by Messy Little Monster
Little frozen fans with love this adorable paper Elsa craft 
Frozen 2 Watercolor Art by Simple Everyday Mom
Make this crayons resist snowflake art with the kids. They'll think it's magical!
A fun Frozen themed game your little guests are sure to enjoy!
Frozen Popcorn Containers
What's a Frozen-themed movie night without fun popcorn containers? These adorable snack containers can double as party favors. Simply fill them with your favorite Frozen-themed treats!
Make your own Frozen face sticker sets are such a fun way to pass the time. In this super fun kit, you get 36 sets of sticker sheets ready to design.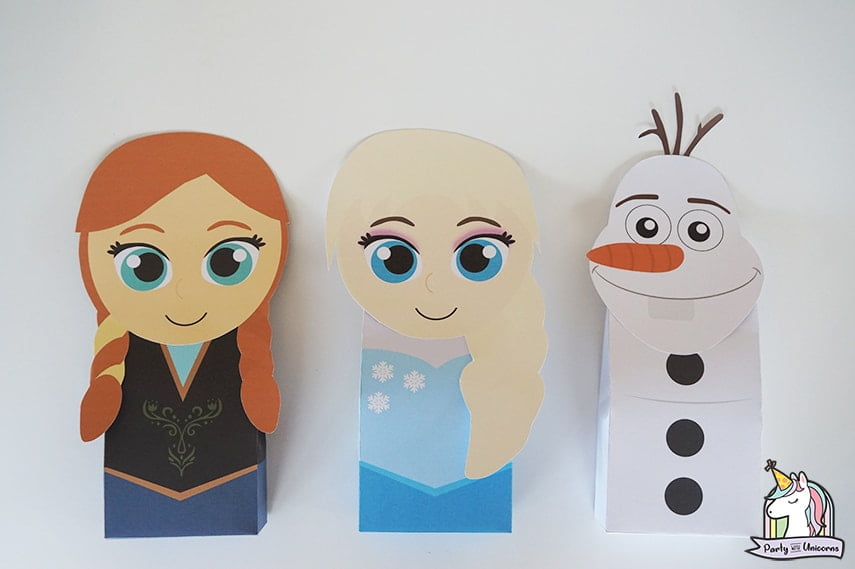 Frozen Treat Bags from Party With Unicorns
These diy Frozen Favor bags are the perfect way to send your guests home with a special treat. The templates can also be repurposed for crafts or decorations (frozen bunting etc)
Minnie Inspired Frozen cupcakes by Attachment Mummy
 Bake the cupcakes and assemble the elements of these cute Elsa and Olaf cupcakes in advance, then let the kids have fun decorating – and eating! – them at your party.
Olaf Dessert Cups by Big Family Little Adventures
Do you wanna build a snowman ? Now you can make Olaf into a tasty dessert
You can't host a Frozen themed movie night or party without some fun themed plates and napkins!