This post contains affiliate links which means if you make a purchase using a link on this page I may make a small commission. For more information please read my full disclosure 
Black Widow birthday party ideas are here! Marvel's ultimate female superhero has taken over the box office and now it's time for Black Widow parties to take over the party scene. For years if you wanted to plan a Black Widow party you needed to include all the Avengers because it was incredibly difficult to find Black Widow party supplies on their own. Thankfully, that's all changed now due to the success of her own movie. 
Planning an epic Black Widow birthday party has never been easier. Thanks to Etsy and Amazon you can have all your party supplies shipped directly to your home making it incredibly simple to shop for Black Widow party supplies. Are you ready to see all the epic Black Widow birthday party ideas I found?
Black Widow Birthday Party Ideas
Black Widow Birthday Invitations
Set the tone of your party by sending out awesome Black Widow-themed invitations.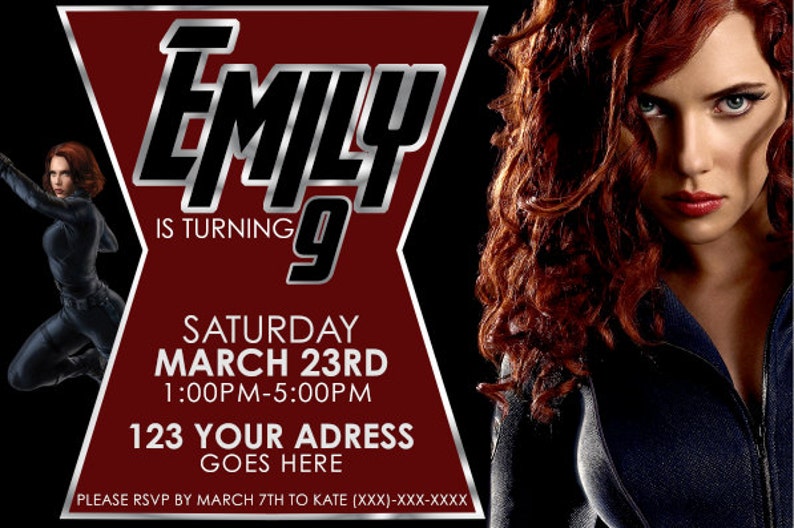 Printable Black Widow  Invitation
This fierce printable Black Widow printable invitation sets the tone for a birthday party of epic proportions.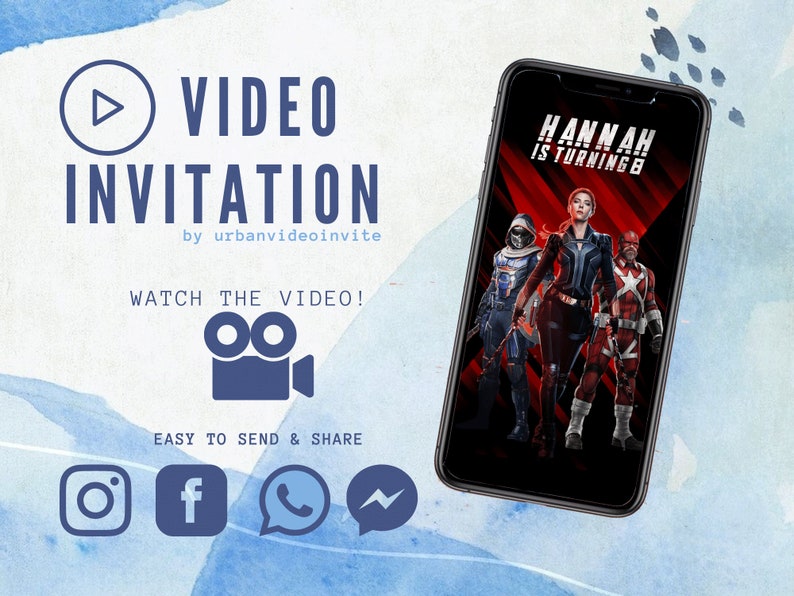 Video invitations have skyrocketed in popularity over the last few years and this Black Widow video invite is the perfect way to let your guests know they are being invited to a Superhero's birthday party.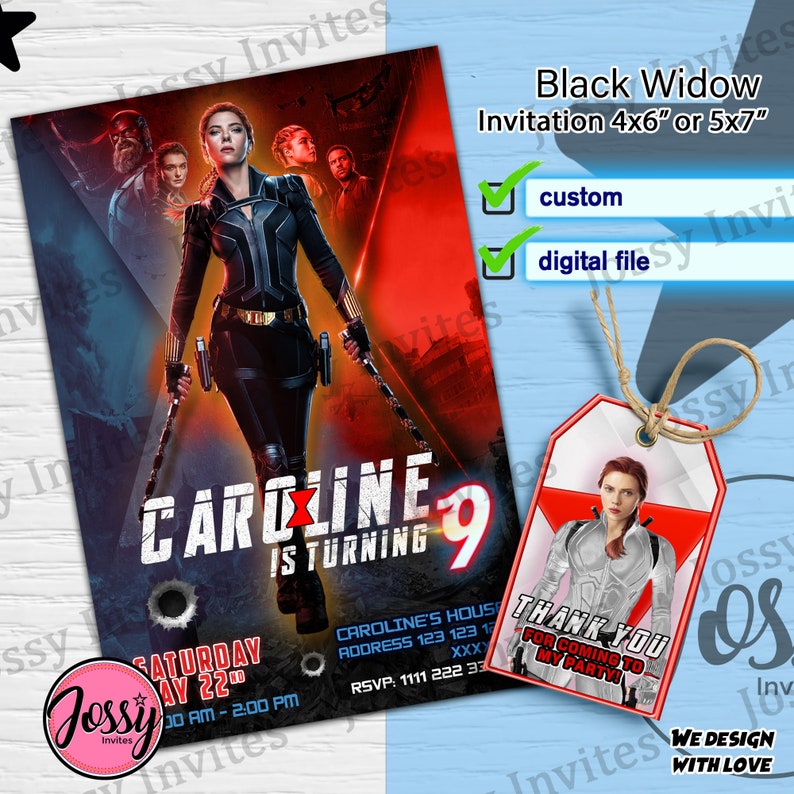 Another fabulous printable option is this Black Widow birthday invitation and thank you tag combo pack. You can both invite and thank your guests for coming to your party with this great set. 
Black Widow  Party Decor
Planning a Black Widow birthday party? This party pack has everything you need to plan an epic day of superhero proportions.
Birthday backdrops are a great way to decorate for any party and this Black Widow photo backdrop is no exception. You can take some pretty super photos in front of this backdrop. Take it up a notch by dressing up as your favorite character from the movie. 
Another great backdrop option is this Black Widow movie still poster. 
Black Widow Cake Inspiration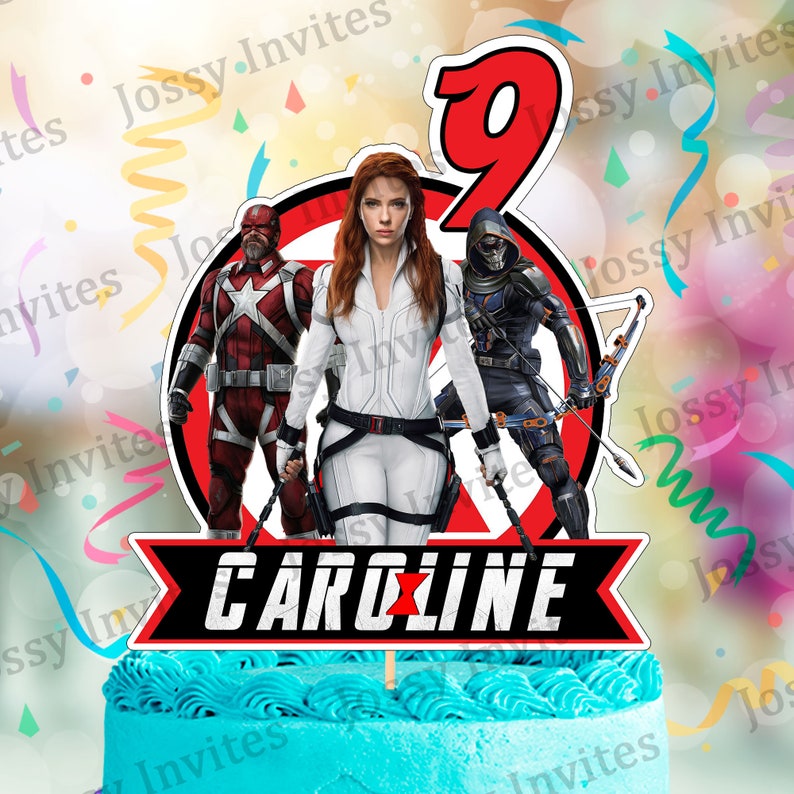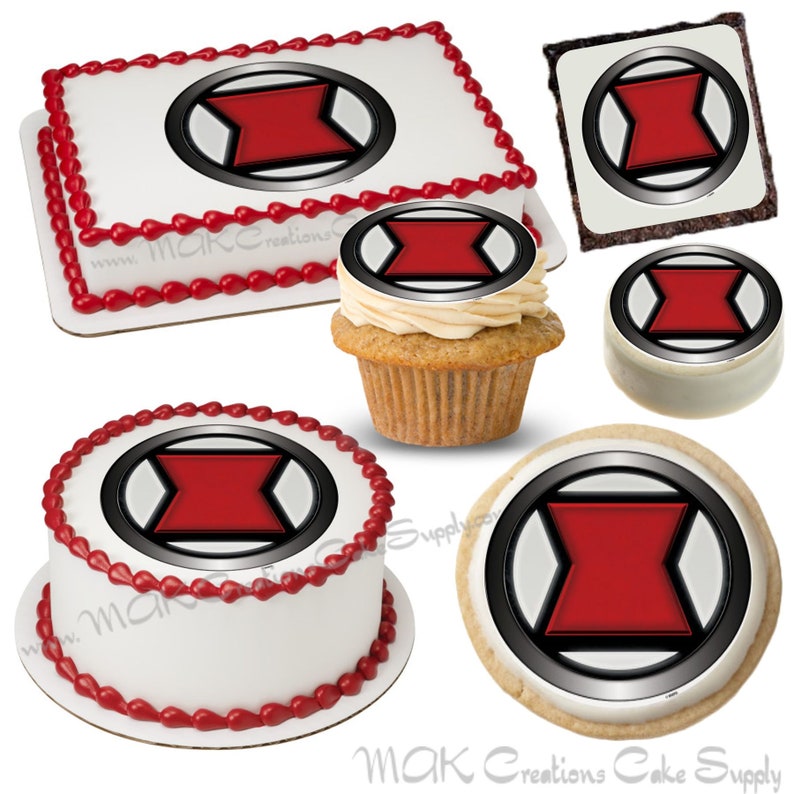 Black Widow T-Shirts