This post contains affiliate links which means if you make a purchase using a link on this page I may make a small commission. For more information please read my full disclosure 
Fortnite is still the #1 game for many kids between the ages of 9-16. As a Mom, I hear the phrase "Can I have Vbucks?" at least twenty-five times a day. My son loves Fornite so much he is practically begging for a Fornite themed birthday party. Once he said that's what he wanted I knew that many moms would find themselves in a similar situation as me which resulted in scouring the internet for the best Fortnite party ideas. Let's be honest, party planning can take hours, but as bus moms, we simply do not have that kind of time. Instead, I decided to be this post together with the best Fortnite birthday party ideas. My hope is this guide will help you save time party planning this year. 
Epic Fortnite Birthday Party Ideas You Can't Miss
Fortnite Birthday Decor
If you are planning an epic Fornite birthday party then look no further than this party pack. This set has everything you need to make your little gamers' birthday dreams come true. This Fornite party decor kit is perfect for Moms that love planning parties but want to keep things as simple as possible.
If you are planning a small party and don't need a ton of decor this a great option. You get a great selection of decor options. 
Any true Fortnite fan loves to get new skins and this birthday set shows them off perfectly. If you have a Fornite skin fan then this set is for them!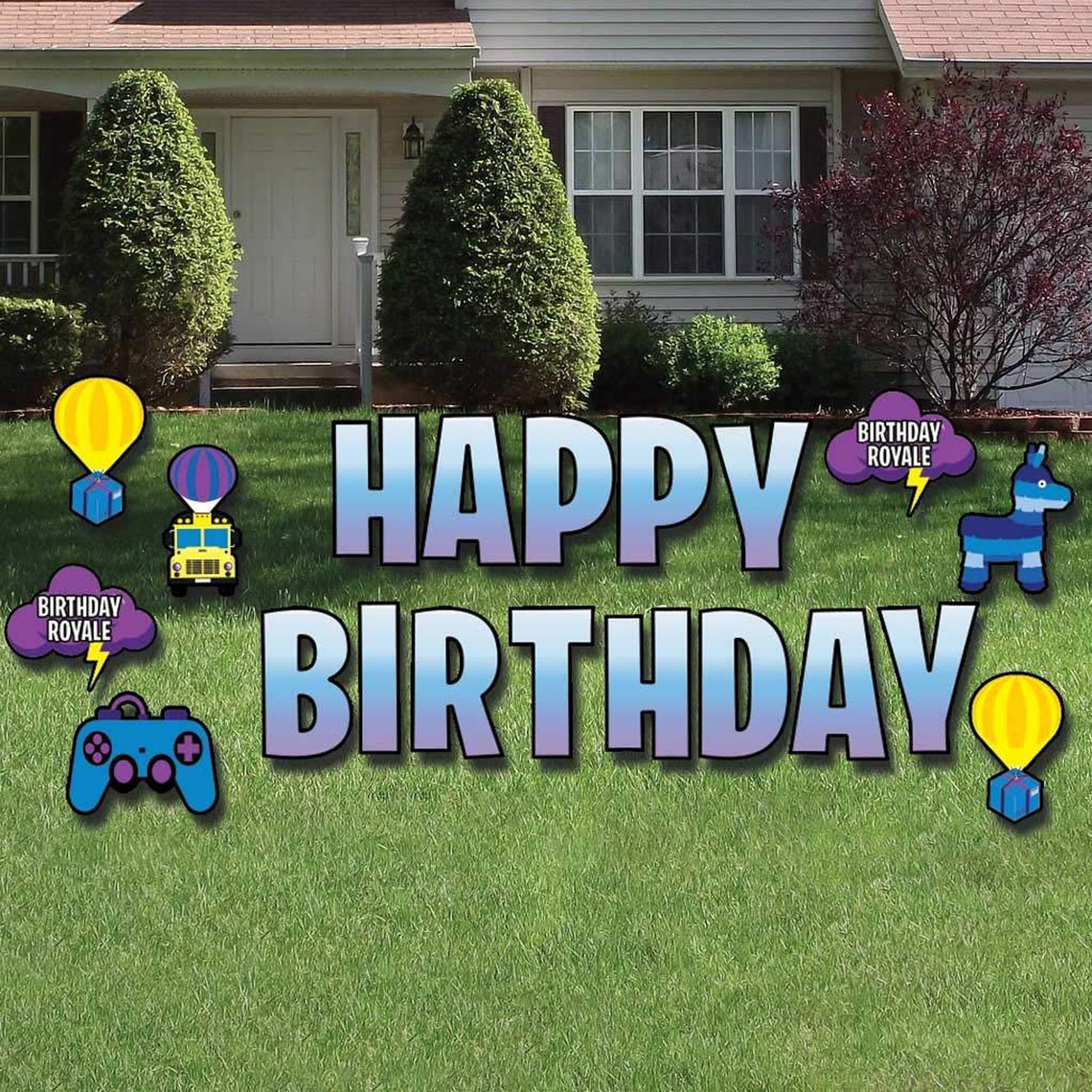 Lawn signs are one of my favorite ways to decorate for a party. They are a fabulous way to welcome your guests to your home and make them feel comfortable.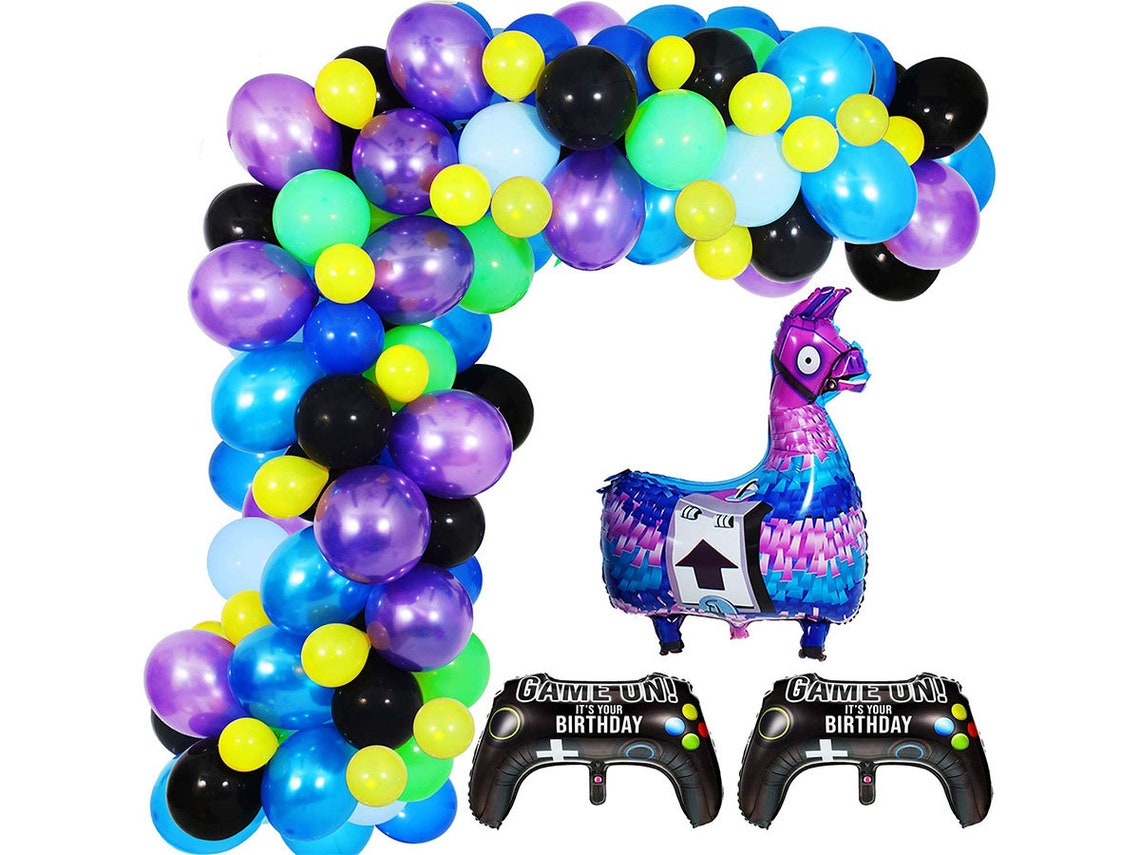 Balloon Arches as party decor make a big statement with a little effort. They are so easy to put together but really stan out. 
Fortnite Birthday T-Shirts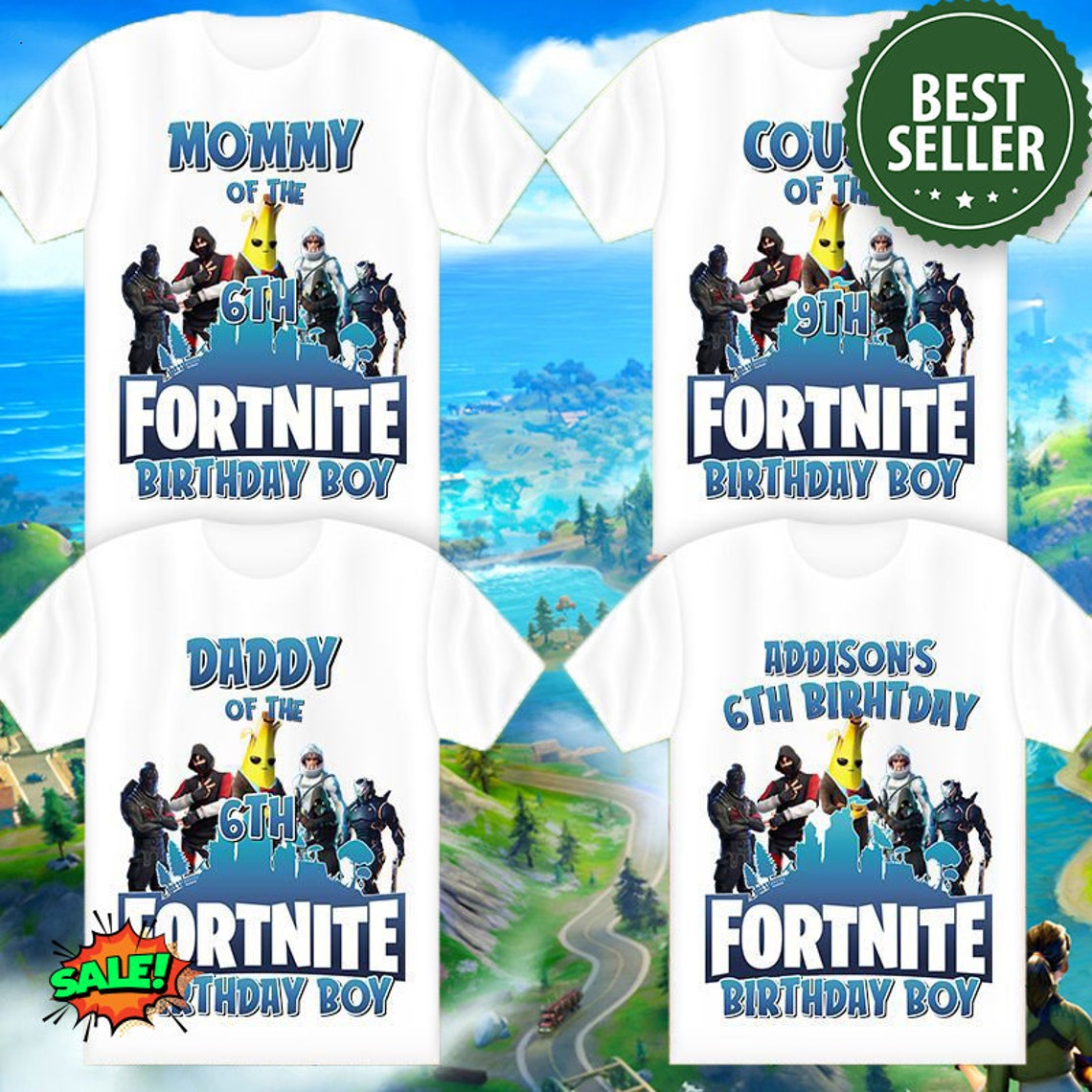 No party is complete without a fun party shirt. Family-themed birthday shirts are my new party staple. 
Fortnite Birthday Supplies
Photobooths are a great idea for any birthday. This Fornite themed backdrop is perfect for a group of gamers.
Sure, gamers love to play video but who could pass up this classic birthday party game for kids? Having it Llama-themed is perfect for a Fortnite birthday.
Battle passes are important parts of the game so they are a no-brainer when it comes to party prep.
Themed party drinks are always a good idea and these Chug Jug labels are easy to add to your favorite blue sports drink. 
If you are a long-time follower you know I love multi-purpose party pieces. These med kit chocolate bars make fabulous decor options but also double as party favors. A Fortnite-themed dessert table would be so fun!
Fortnite Party Favors
Fornite popcorn boxes are a great idea for party favors. You can fill them with candy, trinkets, Vbucks, or anything else you think would make a fun party favor.
The ultimate Fortnite favor boxes are these supply drop boxes. You can fill them up with whatever you choose.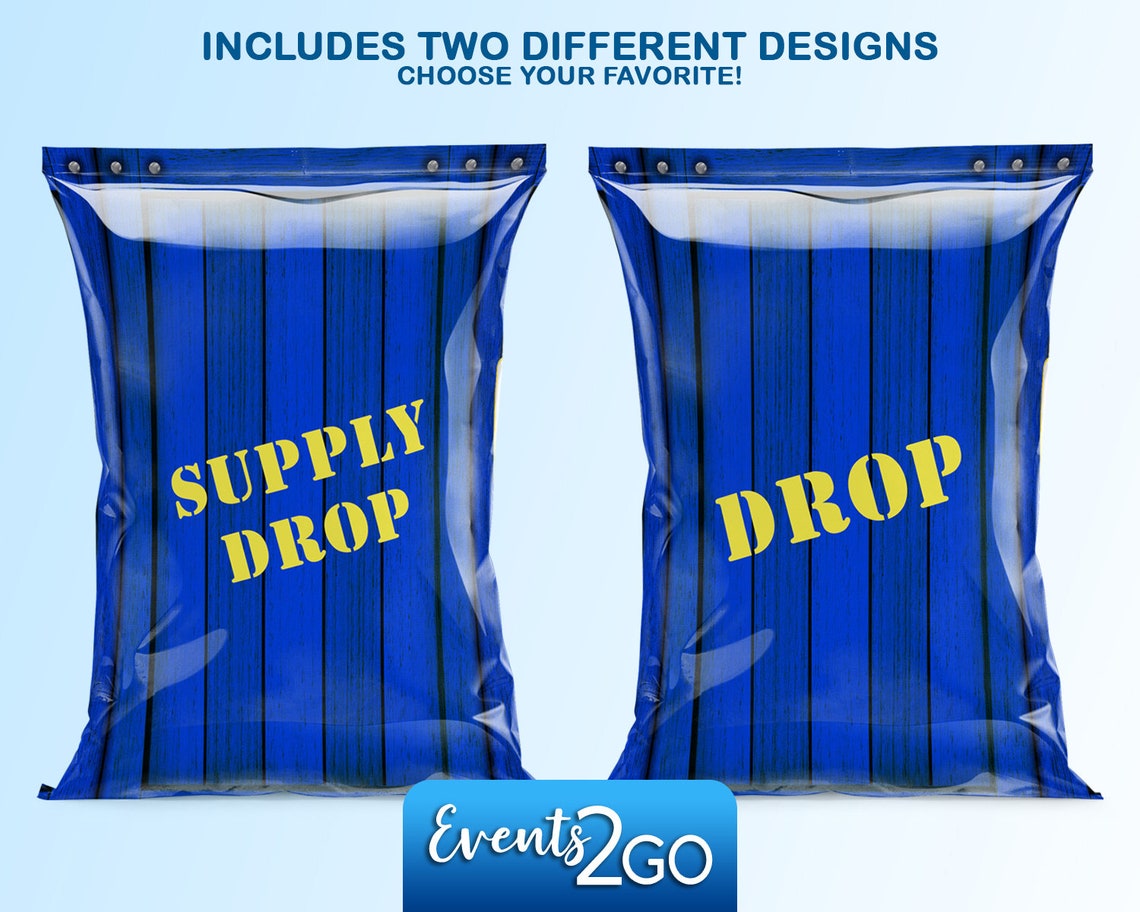 Etsy has some of the best Fortnite party favor ideas and these themed chip bags are one of my favorites. A great addition to any dessert or snack table!