This post contains affiliate links which means if you make a purchase using a link on this page I may make a small commission. For more information please read my full disclosure 
Tis the season for Christmas nail design. Having a festive holiday manicure really helps put you in the Christmas spirit. Gone are the days of getting an everyday red manicure for Christmas. These days there are so many gorgeous Christmas nail designs. If nail salons aren't your thing, don't fret, you can still get your nails ready for Christmas with fun nails strips and other themed nails stickers.
Did you know that press-on nails are making a HUGE comeback? I still giggle when I think of my 7th grade me ROCKING a pair of press-on nails to our annual Christmas dance. Man, I thought I was hot stuff. Spoiler alert – I was not 
 Press on nails are much different than they were back then. In fact, there are gorgeous holiday nail sets that not only look gorgeous but they also last! Its a wonderful inexpensive option when you are looking to save time and money. Saving time and money is a theme for many of us when it comes to the holidays. 
Christmas is an AMAZING holiday for nail designs. There are so many gorgeous Christmas nail designs to choose from that I actually start getting Christmas themed nails as soon as Halloween is over for the year
Stunning Christmas Nail Designs and Holiday Manicure Ideas To Try This Year
HOLLY LEAF NAILS – SOURCE UNKNOWN FOUND ON PINTEREST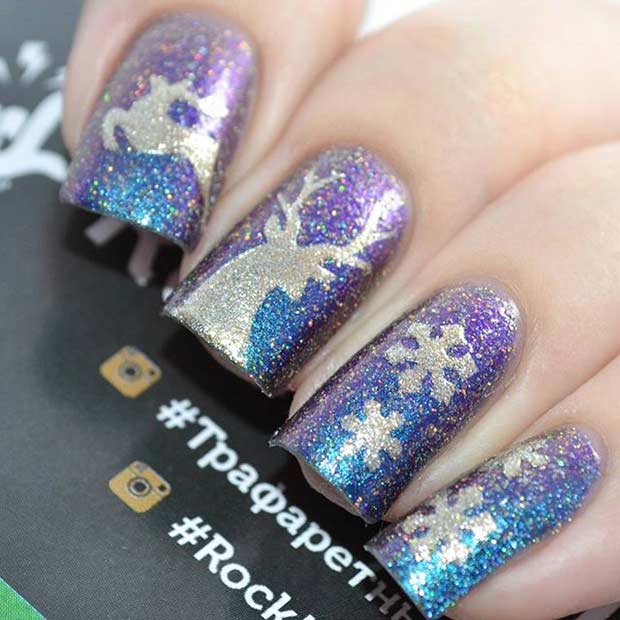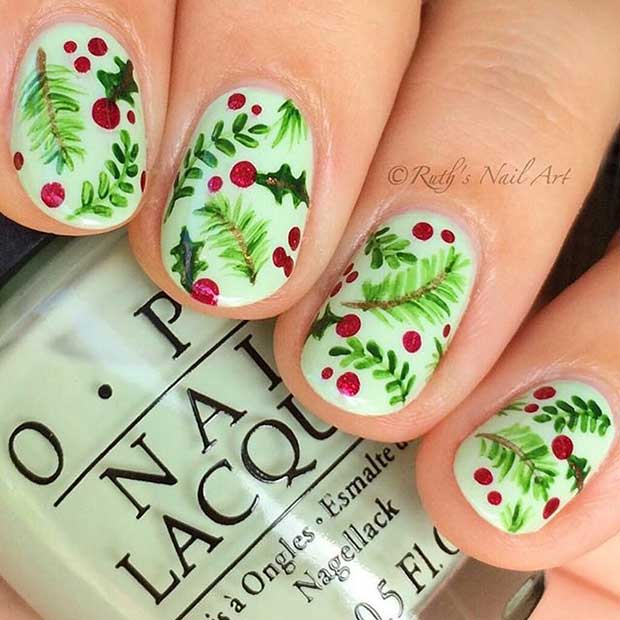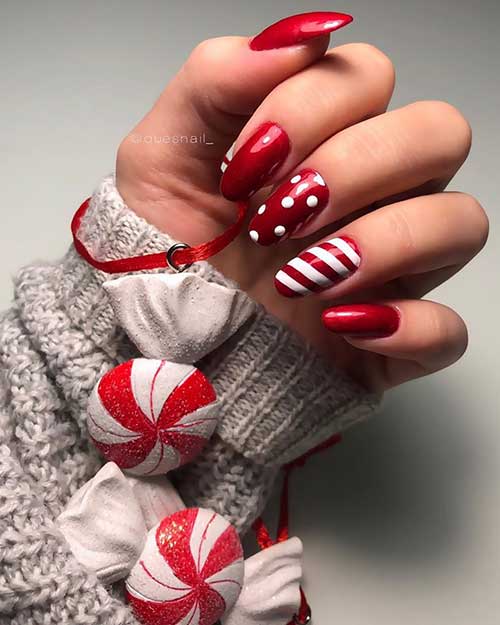 PEPPERMINT THEMED NAILS BY QUESNAIL
CHIRSTMAS ORNAMENTS FROM LIFE IS NAILS ON INSTAGRAM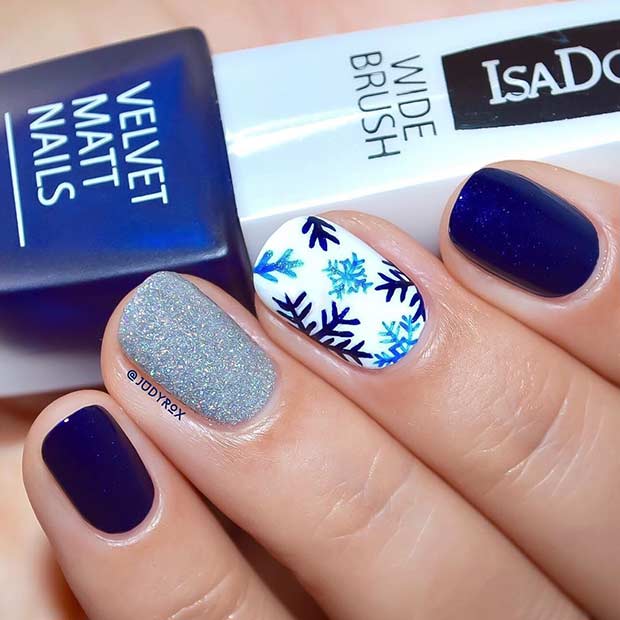 RED STRIPES AND SNOWFLAKES – SOURCE UNKNOWN FOUND ON PINTEREST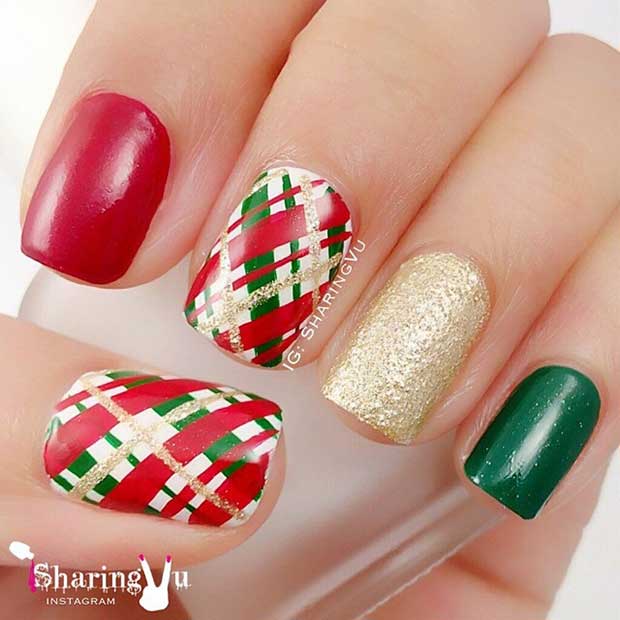 BUDDY THE ELF BY GABBYS NAIL ART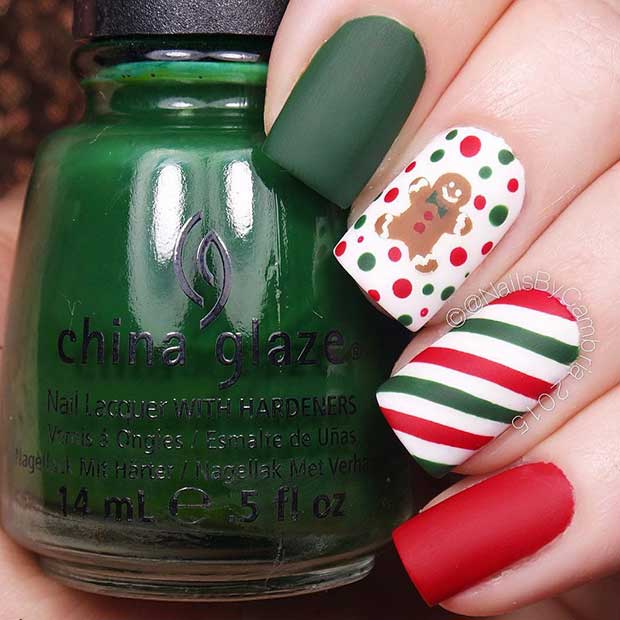 CHRISTMAS SWEATERS BY MADAM LUCK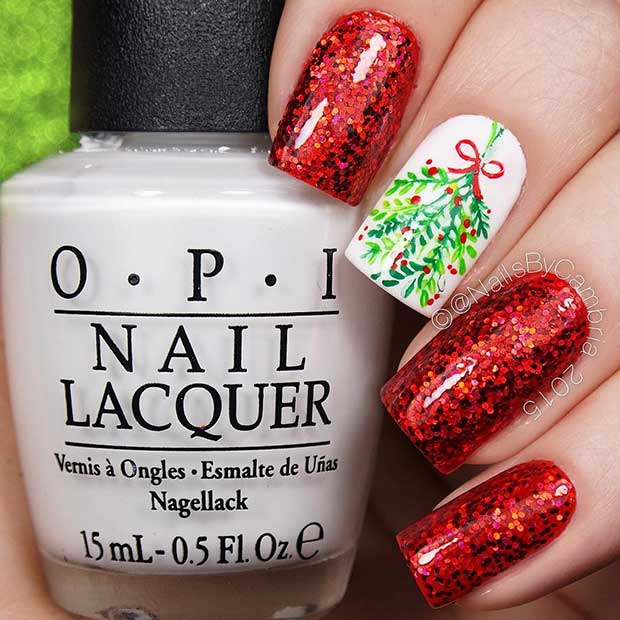 HOLIDAY STRIPES BY MAJIKBEENZ
MORE CHRISTMAS FUN